reception
Our humble reception, where we ran out of food and had to eat a guest.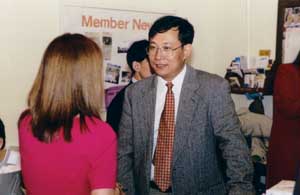 Before the wedding, Amy and Peter Chen discuss logistics.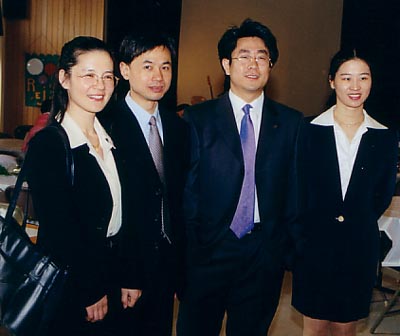 Man! Look at these guys dressed up! Hen shuai! YingHong, Peter Peng, XingQuan, ZhaoMei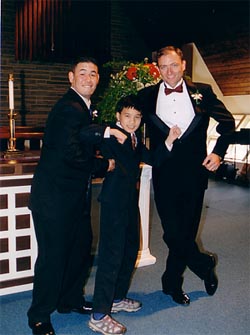 Lancer, Pat, and Paul provide security for the event.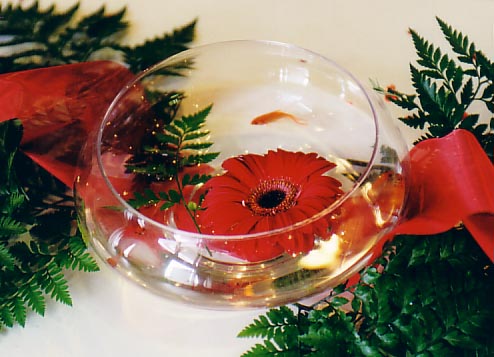 Of course! What's a floral arrangement or even a wedding without goldfish!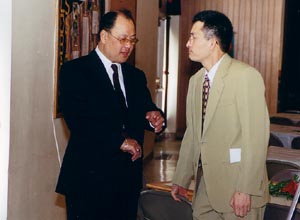 Damrong gets schooled by my dad.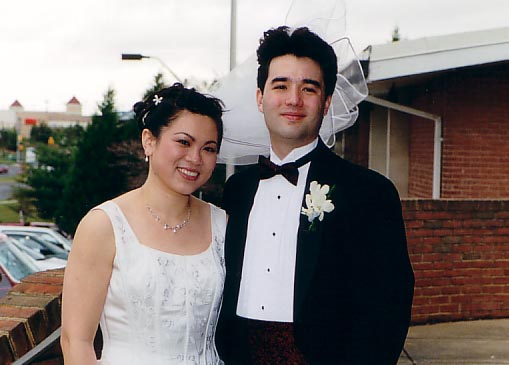 After the ceremony, the glow shows.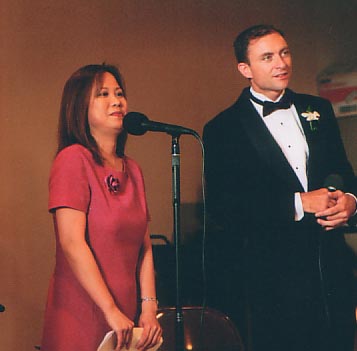 Amy (SiewHua) and Pat Macaluso MC'd the reception.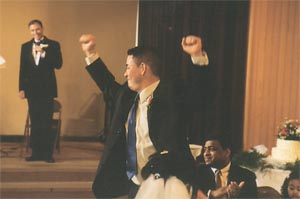 Lancer's the man!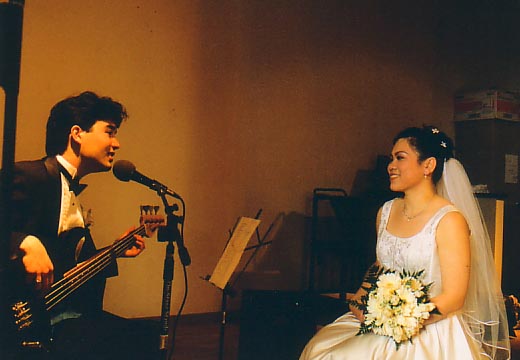 I sang Teresa Teng's "Yueliang Dai Biao Wo De Xin" for Peishih during the reception.