friends
These are some of our dear friends who attended the wedding. Thanks to everyone who blessed Peishih and I during our marriage, including those of you who could not attend.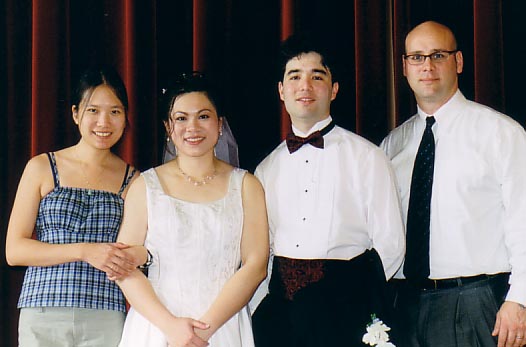 Dwayne and Jocelyn Anderson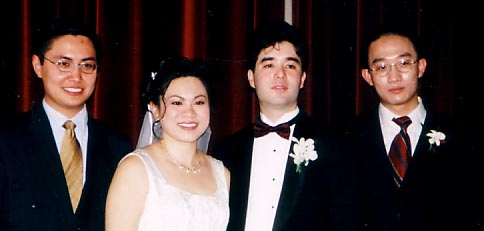 Lip-jen Chew and Henry Yap, our good Malaysian friends!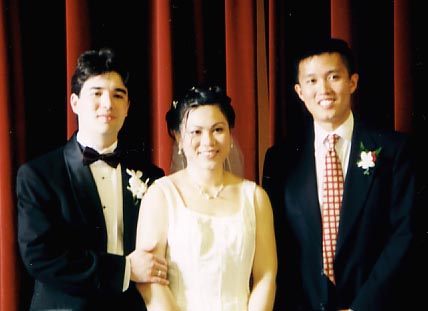 Henry Lew
LiYe and XingQuan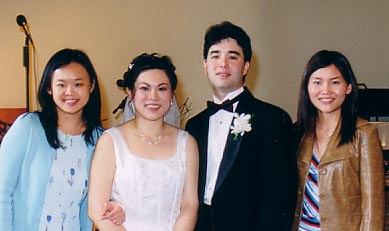 Peishih's old university friend, SimMean, and Doreen, from KL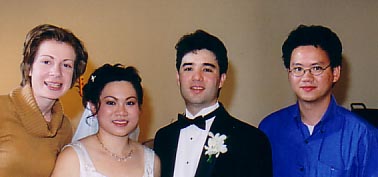 Chrissy and Suwat from Columbus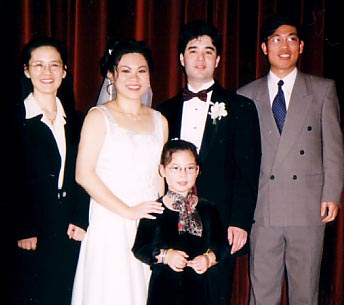 YingHong and YueLin, some of the first members of Hope of God Church, Washington, D.C. Julie (XinXin) is their daughter.
Friends from Sweet Basil Thai Restaurant, where Tyson used to work as a waiter. Pictured (left to right) are: Claudia, Noi, P'Dee, Yui, Danielle, Peishih, Insan, Tyson, Jim, Phonsan, and Sean.
Amir, Grandma Pellowski, Peishih, Tyson, Grandpa Pellowski, Dennis. (Grandma and Grandpa Pellowski "adopted" Peishih when she was studying at the university.)