dinner
Our dinner for out-of-town guests and church members at Mandarin East (Da Dong) Restaurant.



Pastor Varun and P'Da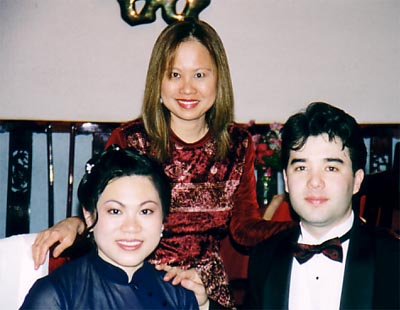 The illustrious SiewHua (Amy). Thanks Amy for all the help organizing the wedding!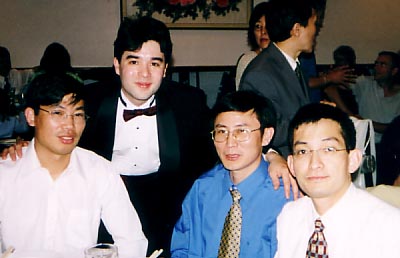 Yuelin and David, Hope DCer's as well as college classmates in China! Also pictured is Damrong from Chicago.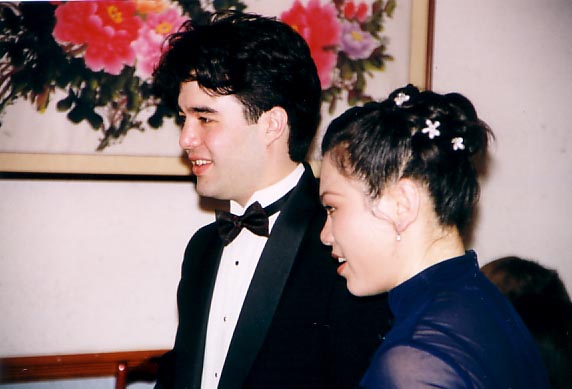 You-know-who looking like hosts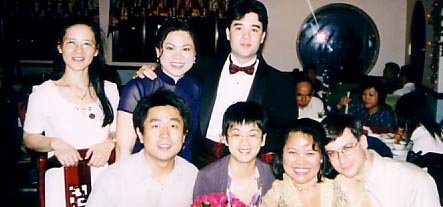 (Left to right) YingHong, XingQuan, Peishih, Tyson, LiYe, Maria, and Bob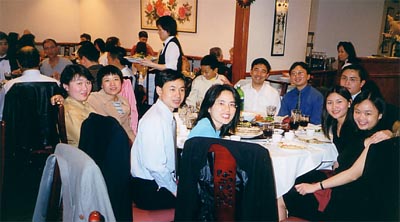 (Same) HongYang, DongMei, Peter Peng, ShiKe, ChenQun, HaiHue, LiQun, Doreen, Lip-jen, SimMean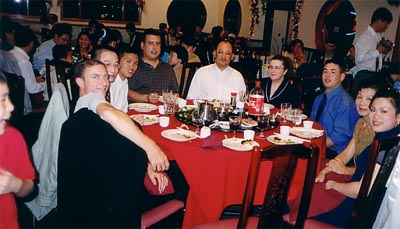 Pat Macaluso, Henry Yap, Henry Lew, Lloyd, Papa, Mom, Lancer, Mi (Mrs. Kao), Peishih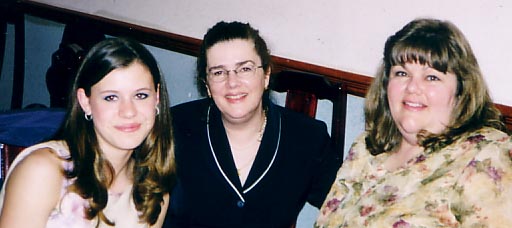 Cassie, Mom, Paula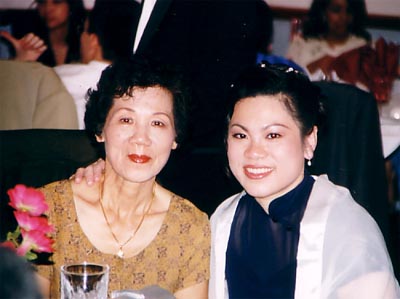 Peishih and her mother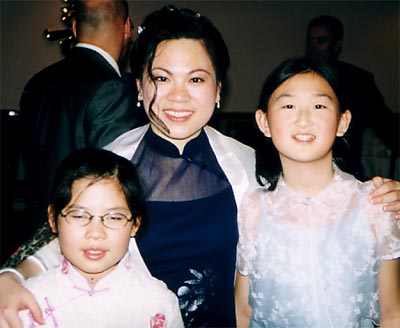 Peishih with young friends Julie and Lisa.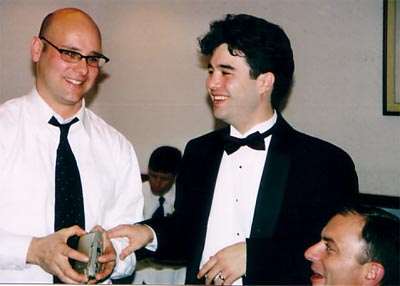 Tyson and Dwayne